I started cutting with this dress.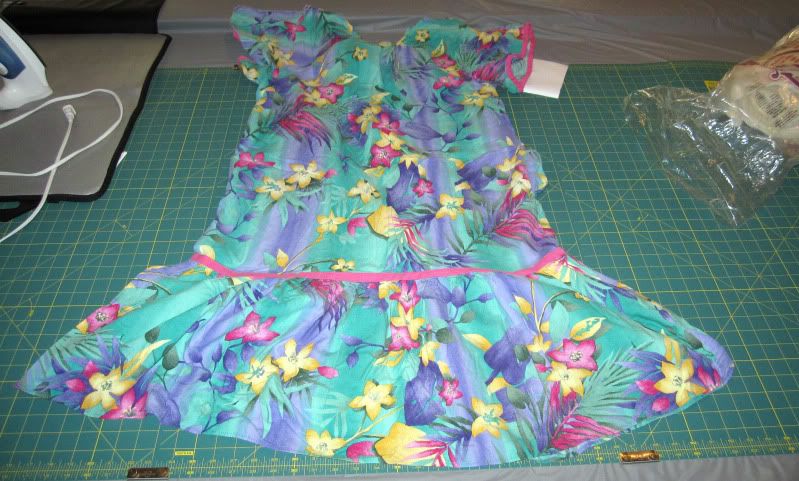 I thought I might need to have a glass of wine to start cutting into my grandma's clothes, but I managed to just take the plunge. Here's the first cut! Eek!!!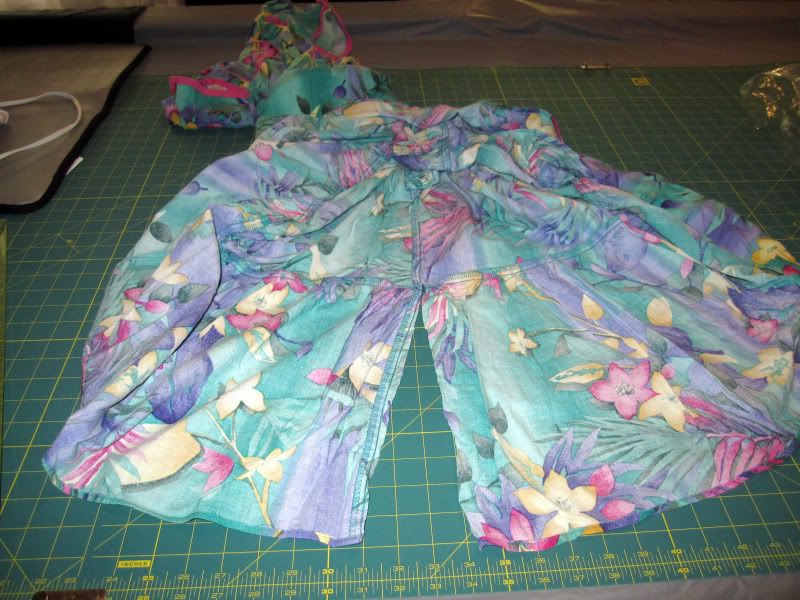 >
I ironed it flat & now it just looks like a piece of fabric.