My hubby gave me his opinion that he thought some of the large prints would be difficult to use in my current pattern. I, being as independent as I usually am, said it was fine & went on cutting. As I've been cutting though, I've realized he's right (why does have have to be right all the time?). Some of these prints are huge & would look funny in the pattern. See?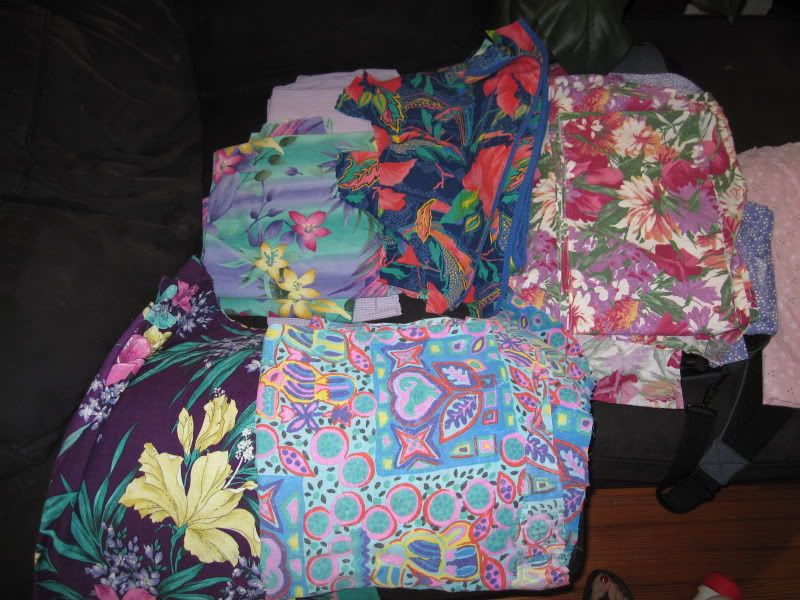 So....I'm leaning towards going back to the other pattern I had chosen before the rail fence. It has larger blocks, so I could showcase some of the big floral prints and make the outline from the smaller ones. I showed this pattern to my mom before & she liked it.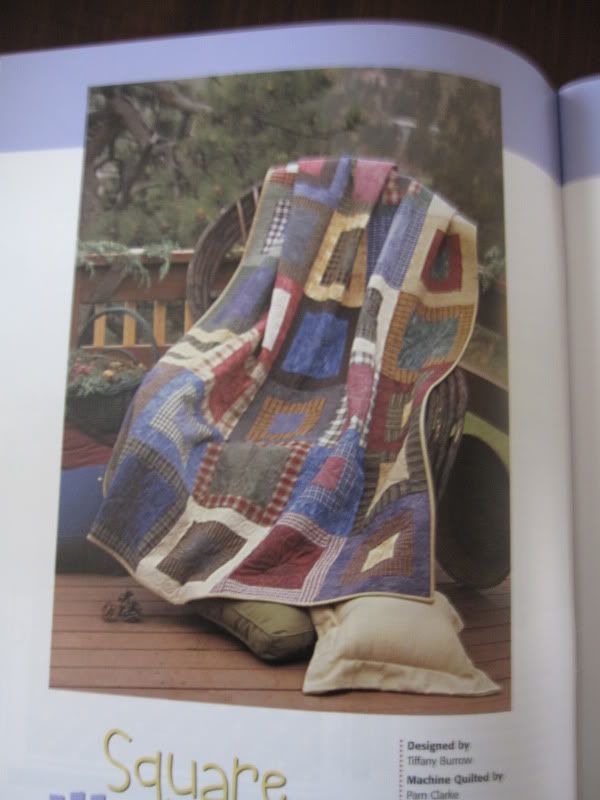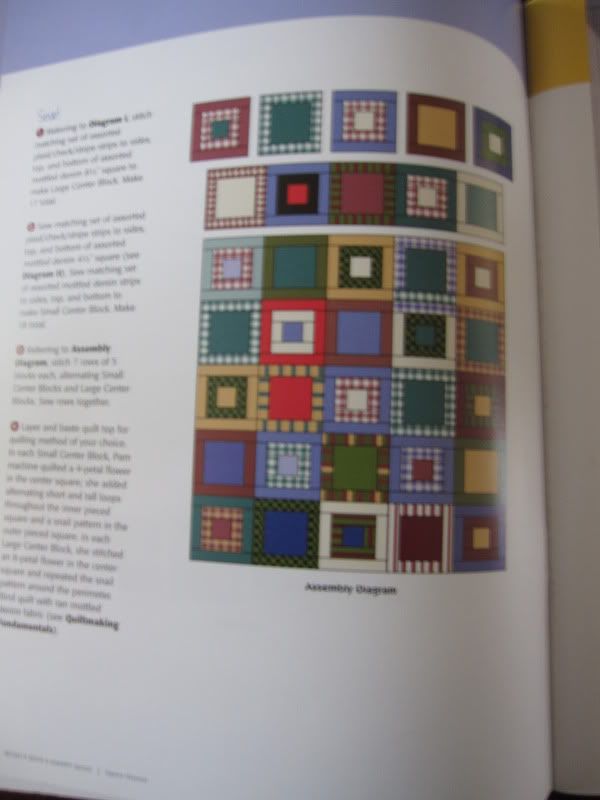 I may make the other pattern out of my grandma's clothes for me. The smaller prints are more my style anyway.