Hi everyone! I am so excited to be entering Amy's Blogger's Quilt Festival for the first time! Amy's blog is only one of 2 I actually read every day! She is so creative & awesome! It's so great that she organizes this festival. Basically everyone shares a quilt & what it means to them & what they learned while doing it.
Mine has to be the quilt I made my mom from my grandma's clothes. :)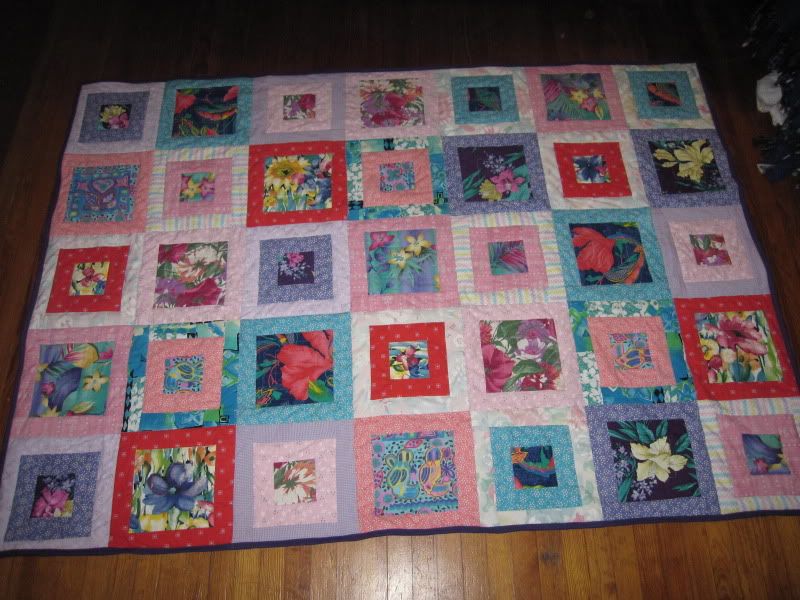 Mamaw passed away in January 2005. I held onto her dresses for a long time, unwilling to cut into them. Finally in 2009 I bit the bullet. I got a glass of wine & laid out all her dresses to get started.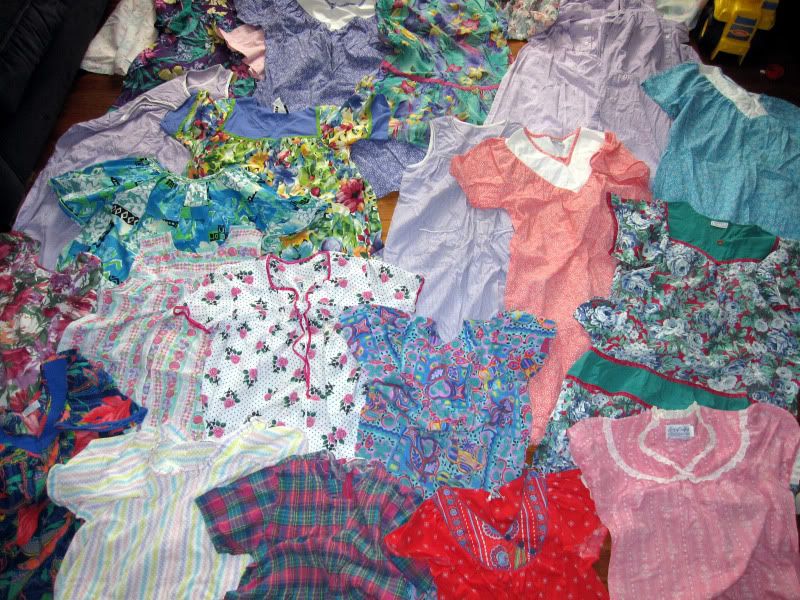 I had some help along the way!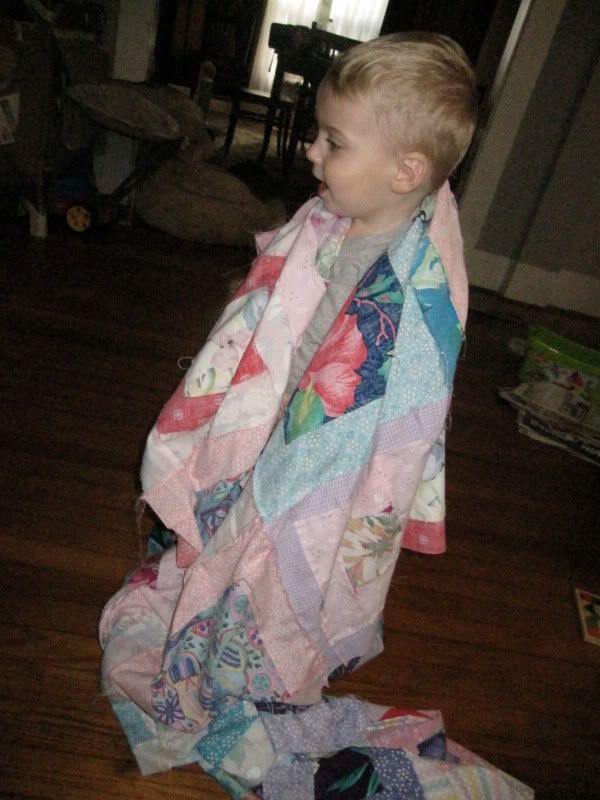 Obviously the quilt is very special because Mamaw was my mom's mom & played a huge part in all our lives. My sisters & I used to spend the night at their house on weekend & they let us make mud pies & drink lots of Yoohoos. I gave this to my mom at Christmas last year & she loved it.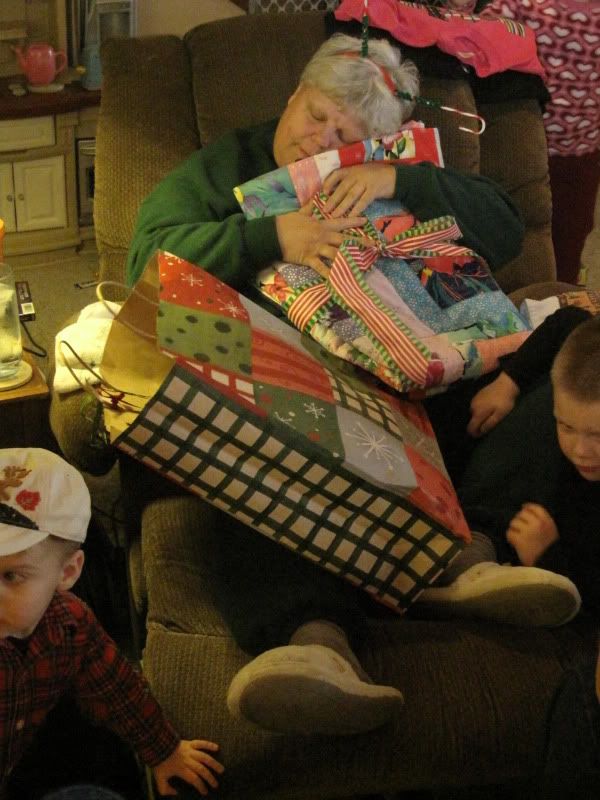 That's my most special quilt! I have more fabric left from Mamaw's dresses & I plan to make a quilt for myself & my sister. I have no time frame though. I'm now a mom of 2 boys & own a wedding planning business so my time is limited!
Enjoy the rest of the quilts!