I am so excited to post that I finished the quilt top today! Now I have to find a sheet to use as the backing & decide on binding.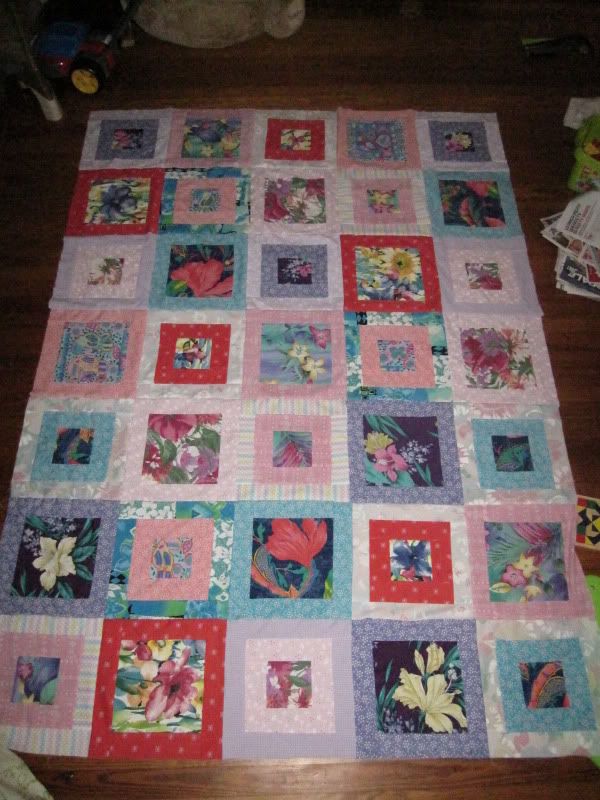 You don't need it anymore, right Mommy?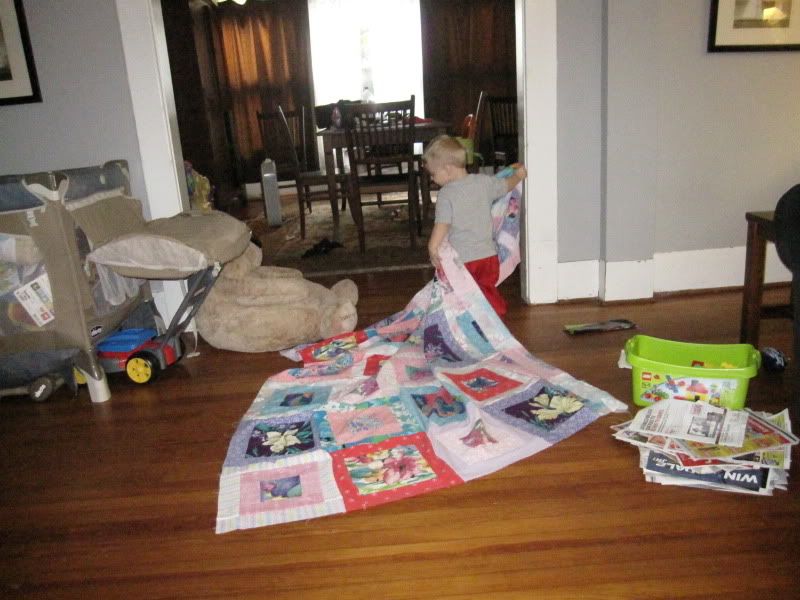 Does it look good on me?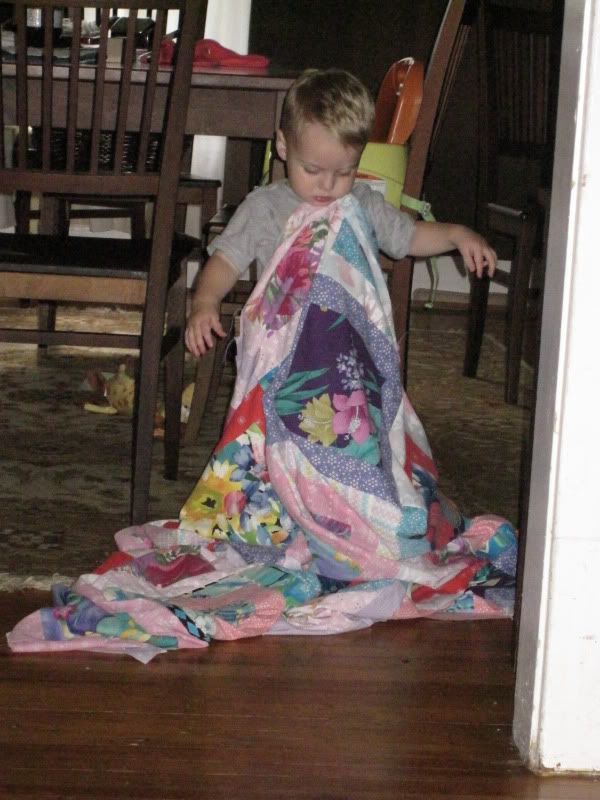 I think it works!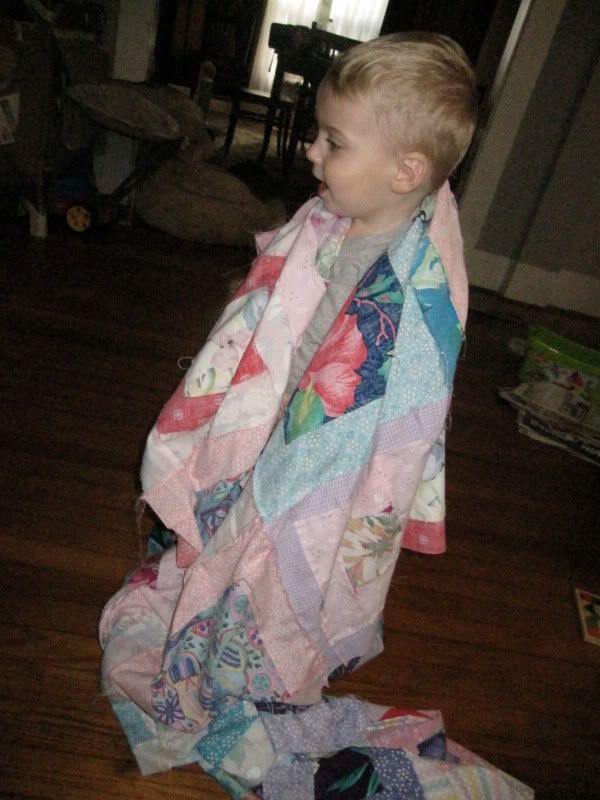 Where's Jared?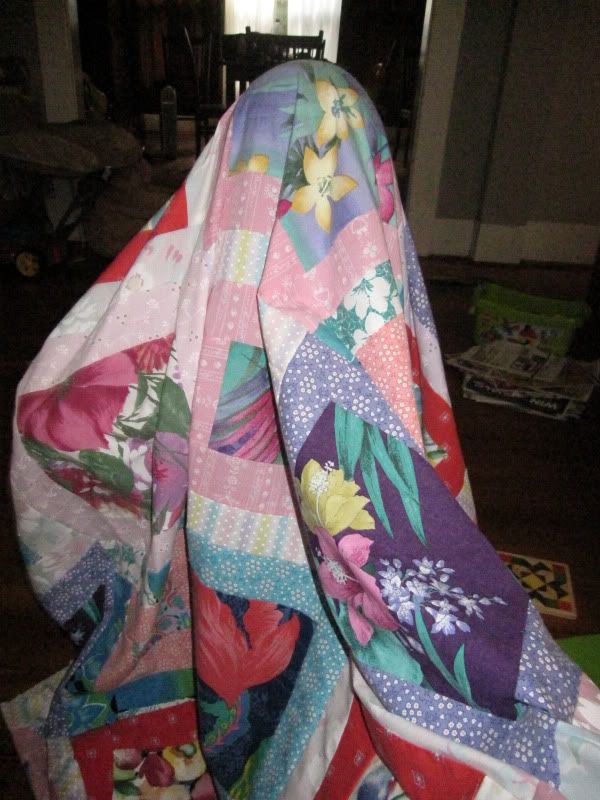 It's also good for going night-night.