I finished all the squares - 35 total! Here's the layout: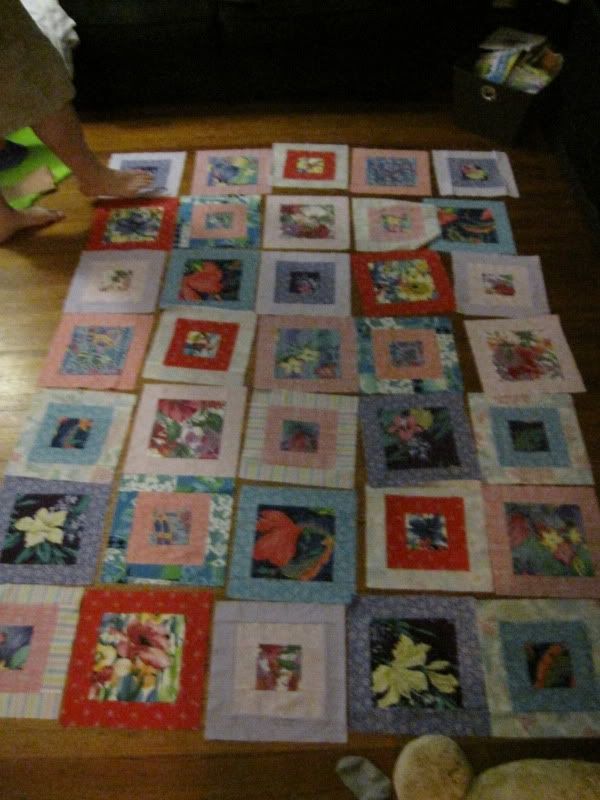 Justin had to help me. He's usually pretty good with the color & design stuff, so I like to run things by him & get his opinion. Another eye is always good! I didn't want too many of the same fabrics together. It was like a giant jigsaw puzzle! :)
Here are the squares, labeled & ready for sewing!